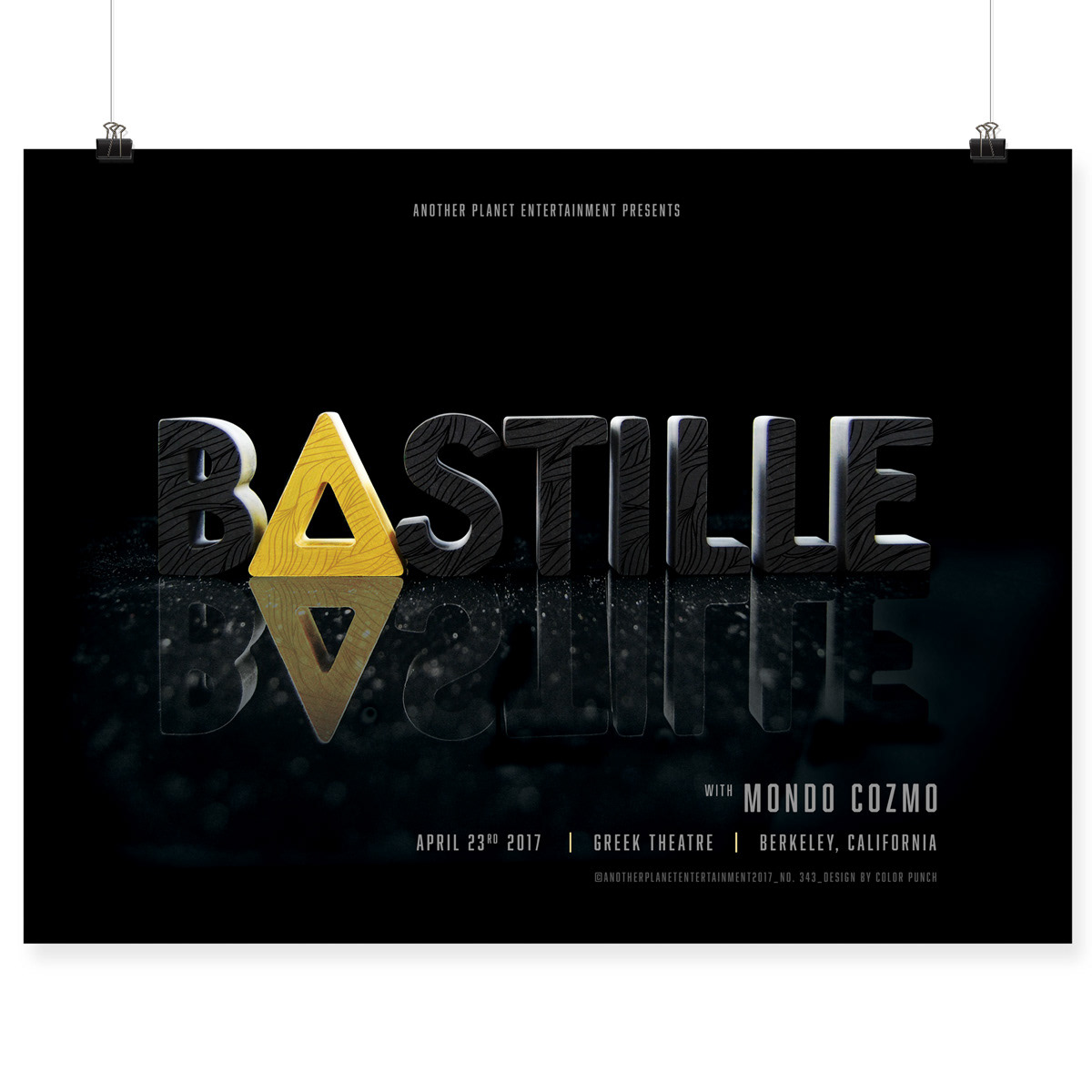 BASTILLE | POSTER DESIGN

Bastille with Mondo Cozmo. Greek Theatre, Berkeley, California | April 23rd, 2017. Limited Edition 18x24" full color digital print flooded with full gloss.
For this concept we really wanted to play with some hands on elements. So we created actual 3D typography using a CNC Machine, hand painted the letters and then created various shiny landscapes to photograph them in that would have emphasis on their reflection, before digitizing into the final poster layout.